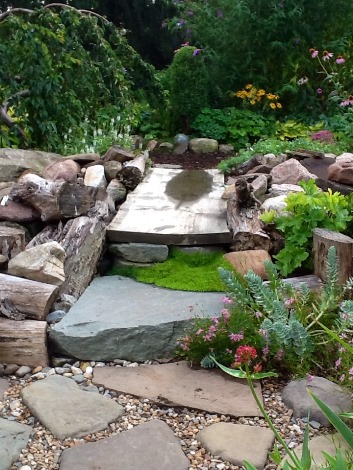 Pleasures of Penfield

RCGC Summer Garden Tour
Saturday, July 12
10am-4pm


Visiting gardens is one of the best ways to get inspiration for your own property. Let us lead you into temptation, down the garden path into the eight 'over the top' formal, flouncy, demure and delightful properties on this year's tour.
Member price advance-sale tickets ($15) are still available online, even on tour day, and at Warner Castle (Rochester Civic Garden Center) through 4 pm Thursday. Tickets (all tickets $20) can be purchased at Broccolo Garden and Design Center and Galleas Greenhouses, and on the day of the tour can also be purchased in the Gardens.
For more information, visit our Garden Tour webpage.
---
New Class Added:
Hydrangea Tour
July 29, 6:30-8:30 pm
If your hydrangeas are looking like most of the rest in our area - a bunch of dead stems sticking out of new growth from the roots (and no flower buds), this new class (click here for details) we've added to our summer list should be of interest. Tim Boebel's over 350 plants out in East Bloomfield survived last winter in great condition and are budding up nicely - come out to see the show and hear from Tim all about the recent break-through he has made - his new, currently unpublished trimming method is much easier and more effective than ever.

---
2014 Summer Catalog
The RCGC Summer catalog is available as a pdf download (click on catalog cover image to the right).
Online registration is available using the Education menu, above and on the left sidebar.
Professional credits: 
Almost all of our classes qualify for CNLP credits. If you are interested in becoming a Certified Nursery & Landscape Professional, visit the New York State Nursery and Landscape Association's website for more information.
---
Members' Special
RCGC members who sign up for a class or event may also register a non-member at the member price to introduce them to our programs.
---
It's now more convenient than ever to borrow books from our library:
Borrow books from RCGC and pick them up at any Monroe County public library
 
Thanks to a new partnership with the Monroe County Library System (MCLS), we are now able to send our books through the MCLS delivery service.
 
Find the book(s) you want to borrow using the RCGC Online Library Catalog Search (search box is on the left hand side of every page on our website) and then use the form on the search page to send us your hold request. Or phone (585-473-5130) or email us (rcgclib@frontiernet.net) with your request.
 
We will contact you to confirm your hold request and let you know when your book(s) will be available at the MCLS library of your choice.
 
Pick up your book(s) at the library you have chosen. No MCLS library card needed. No fees. No hassles. Simply give them your name and tell them you have RCGC book(s) on hold.
Return the book(s) to ANY Monroe County Public Library or directly to RCGC.
---